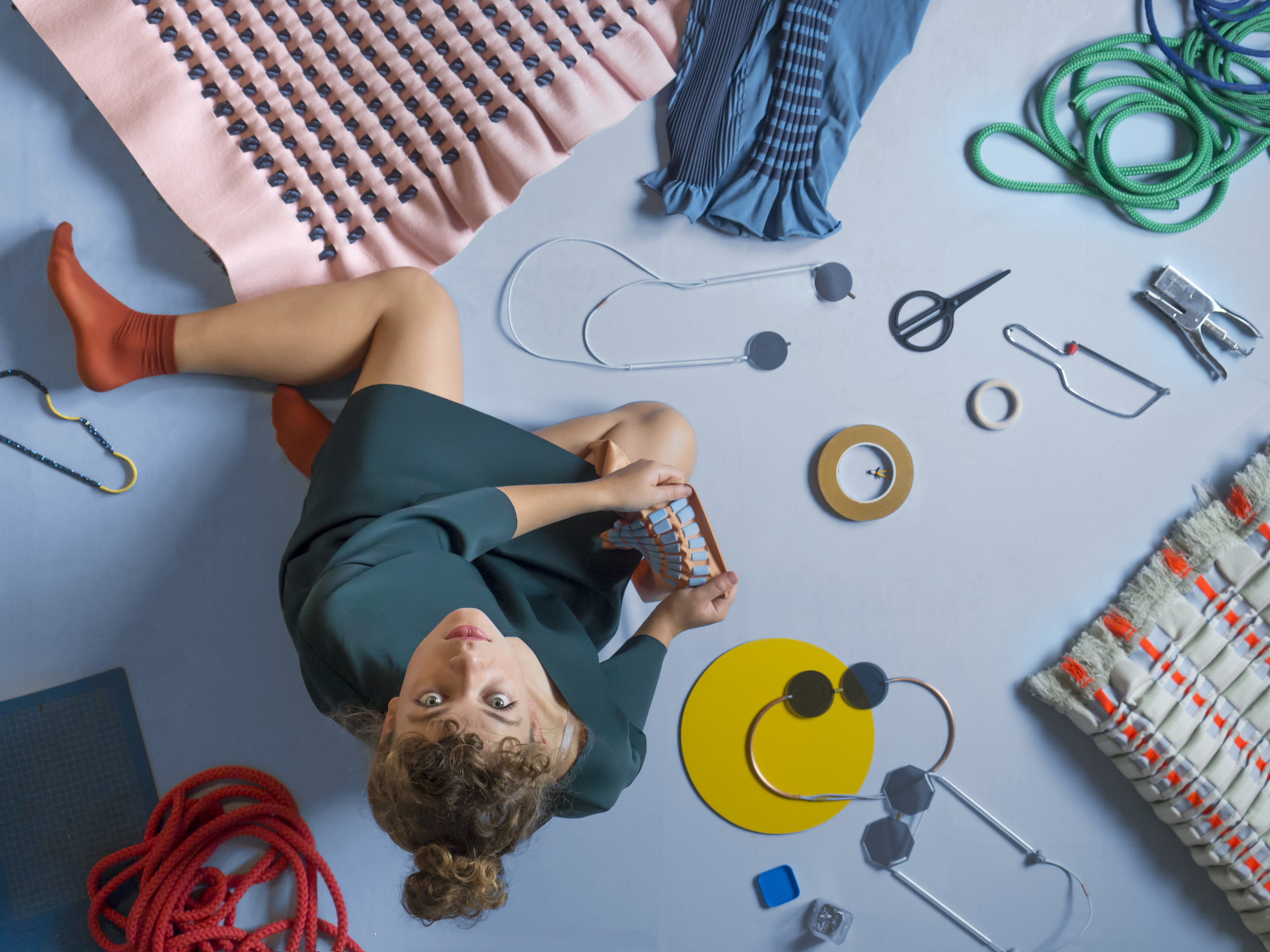 In her work she develops new esthetics and functions with materials, colour concepts and textile collections. After her graduation at the Design Academy Eindhoven she continued with a master in textile design at the Swedish School of Textiles. "In my masters I researched knitting techniques and the programming. I love approaching textiles and materials in an industrial way."
With this experience she started working from her own studio "Robin Pleun" and is part of the collective "envisions". Within the collective, she is working on different projects related to trend forecasts and material development in collaboration with companies and manufacturers.
"Understanding the characteristic and behavior of materials is key in my design research. I aim to create innovative materials or combinations and search for unexpected functions and forms."
For questions, CV or collaboration don't hesitate to send an email! robin@robinpleun.com